YZYX120SLWZ with Water Cooling System Combined Oil Press
Product Detail
Production Case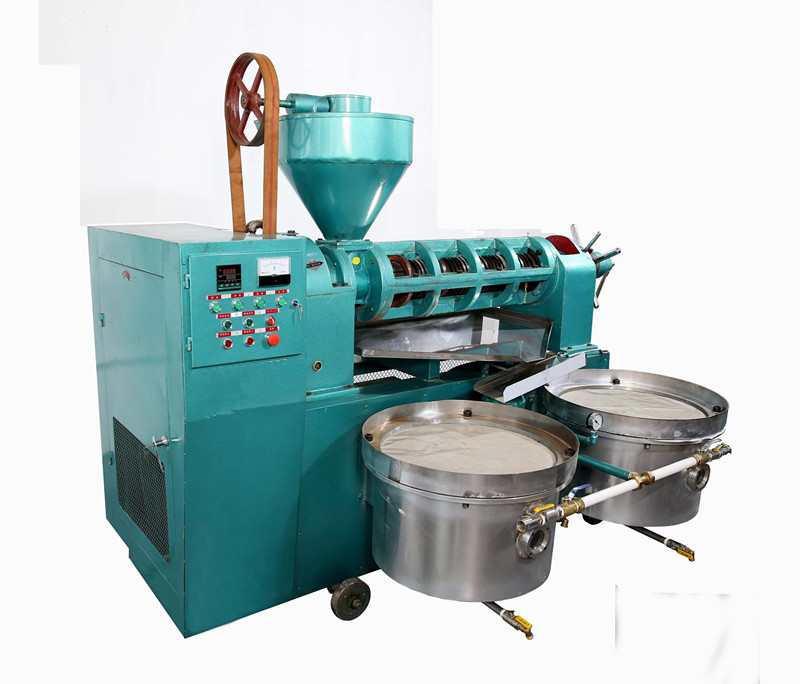 The series automatic temperature controlled COMBINED OIL PRESS made by our company are suitable for squeezing vegetable oil from rapeseed, cottonseed, soybean, shelled peanut, flax seed, tung oil seed, sunflower seed and palm kernel, etc. The product has characteristics of small investment, high capacity, strong compatibility and high efficiency. It is widely used in small oil refinery and rural enterprise.
YZYX120SLWZ Combined Oil Press automatic temperature controlled combined oil press is based 120JWZ, with electric heating device and a circulating water cooling system to control oil press chamber temperature, so as to achieve constant temperature for extracting oil, keep pressing chamber pressure stable (according to different oil, pressing chamber temperature maintained at 120-140 degrees C), avoid the temperature too high during long time work, the protein degeneration, material coking, so the oil yield is improved, and a variety of vitamins, fatty acids, minerals, trace elements and nutrients could be intact. At the same time, the cake utilization value ,the degree of intelligence and automation are improved.
The product has been a number of national patents (patent number ZL 201020677033.7, ZL 20142 0279178.X).
Combined Oil Press Main technique features:
Below features are based on oil plants with above average quality smoothly and continuously squeezed after good pretreatments, such as screening, husking, flaking and cooking, etc.
Oil Plants

Processing Capacity(t/24h)

Oil content of

Dry cakes

(%)


Oil yield

efficiency

(%)


Electricity consumption(kW·h/t)

Rapeseed

≥7.0

≤7.0

≥82

≤40

Cotton seeds

≥7.0

≤6.5

≥77

-

Soybean

≥6.0

≤6.0

≥67

≤56

Groundnut

≥7.0

≤7.0

≥92.3

≤39
Note:

① It is normal that sometimes the actual results may be a little different from those in the index, for the oil plant's type, quality and original content may be different in different areas.
② The day capacity (t/24h) is based on using hot way to squeeze one time. If use cold way to squeezing two or three times, the day capacity will be 1/2 or 1/3 time less accordingly. The more the squeeze times are, the lower the date capacity is.
Combined Oil Press Technical Specification:
| | |
| --- | --- |
| Item | YZYX120SLWZ |
| Revolving speed of spiral axis (r/min) | 37-45 |
| Power of main electromotor (kw) | 11-15 |
| Electrical power of filtration (kw) | 2.2 |
| Power for temperature controlling (kw) | 1.5 |
| Power of cooling system (kw) | 0.12-0.16 |
| Measurement (mm) | 2420*1765*1940 |
| Weight (kg) | 1280 |
YZYX120SLWZ with Water Cooling System Combined Oil Press Machine Instructions video: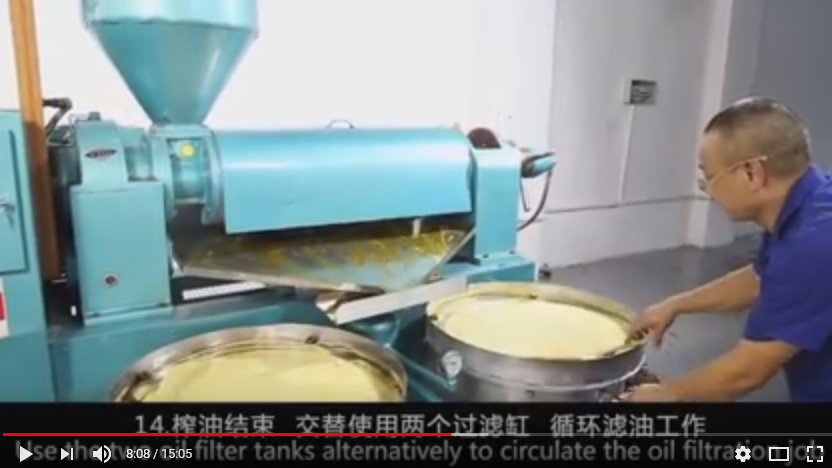 ---
---