Palm Oil Fractionation Plant
Product Detail
Production Case
Advanced oil fractionation equipment /palm oil fractionation plant Introduction:
Oil is a compound of many kinds of glycerol triester. Oil fractionation is the process of separating oil into different glycerol triesters at certain temperatures. Oil fractionation is a physical process, with no expensive or hazardous chemical additives, no chemical reaction, no loss and waste water. Oil fractionation is applied in processing palm oil, sunflower oil, cottonseed oil, rice bran oil, fish oil, lard oil, chicken oil etc.
Palm oil fraction is one of the most important application of the oil fraction process.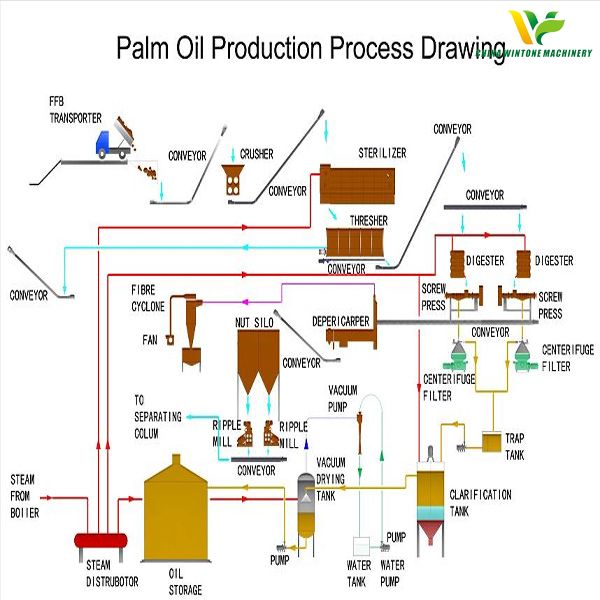 Palm fruit and palm kernel is a popular kind of material for making edible oil. The whole palm oil fractionation processing plant/equipment has nine sections:

1. Raw materials storage section: Fresh palm fruit bunch must be first measurement recorded by the pound into the plant, then unloaded to loaded fruit slopes and stored.

2. Sterilizing section: fresh palm fruit bunch are airtight sterilized in sterilizer. The purpose to prevent enzymes broken down.

3. Threshing section: The purpose of threshing is the oil palm fruit be separated from the fruit bunch.

4. Pressing section: To get the crude palm oil from the palm fruit.
5. Clarification section: Machine-pressed crude oil first diluted with water washing, through settlement and filtration, the fiber material removed from the oil, and then carry out continuous settlement, the whole divided into two parts: oil and sediment.

6. Finished oil storage and transportation section: To store the finished oil.
7. Fiber separation section: Press cake broken by breaking screw conveyor and then transported into the fiber separation air net for fiber separating.
8. Kernel recovery section: Separating the kernel from the palm meal.
9. Sewage treatment section: If there is high requirement of the waste water, we need this section to treat the waste water.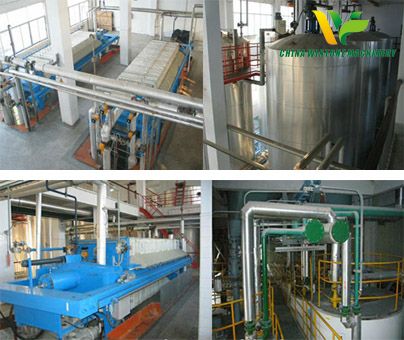 Craft features of Palm Oil Fractionation Plant :
1.Creat a good production environment;
2.Minimize the total oil loss,increase oil yield and output,also improve the quality of oil and cake meal;
3.Comprehensively utilize impurities and offal;
4.Perfectly ,match extraction production line,designing different production processes according
to different oilseed.

Palm Oil Fractionation Plant Oilseeds scope: soybean, ricebran,sunflower seed, rapeseed, cottonseed, corn germ, peanut ,copra, castor bean and so on.

---
Previous:
Linseed Oil Fractionation Plant
---