Automatic Physical Oil Refining Plant
Product Detail
Production Case
Physical Oil Refining Technology: The FFA in crude oil is removed by vacuum steam-distillation instead of neutralization. The method is suitable for less gum and high-acid value oil. The key equipment is brand-new packing-plate deodorization tower. Compared with conventional chemical technology, the advantages are as following: less auxiliary, little pollution, easy technology, small investment, high refining rate and good quality, etal.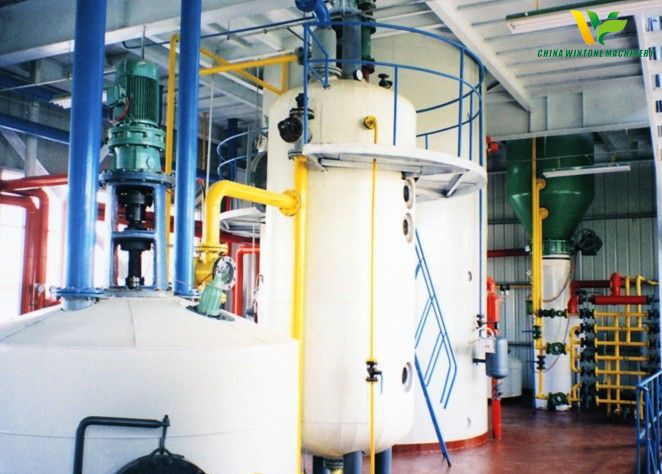 Main oil refinery process:
1. The decolour tank is for bleaching grease.
2. the deodorizing tank is for deodorizing grease(stainless steel).
3.the conducting oil furnace provide thermal energy need for production, the temperature reach to 280degree.
4. the vacuum pump provides vacuum for bleaching, deodorization which can reach 755mmHg or more;
5. the air compressor can dry the bleached clay
6. the air press is for filter clay
7. the steam generator can generate steam distillation required.
8. this kind of oil refining plant makes the oil reach the standard level national edible oil.
Main Specification: 30~1500T/D
Physical oil refinery process plant applies to high acid value oil, such as soybean oil, cotton seed oil, rapeseed oil, camellia seed oil, corn germ oil, rice bran oil, sunflower seed oil, etc.
Main oil refinery process Equipment: degumming tank, heat exchanger, decolorization tower, filter, dedorization tower, etc.
We can provide design, manufacture, installation, calibration and after service of automatic physical oil refining plant.

---
Previous:
Miscella Oil Refining Plant
---