YZYX70ZWY Integration Oil Press
Product Detail
Production Case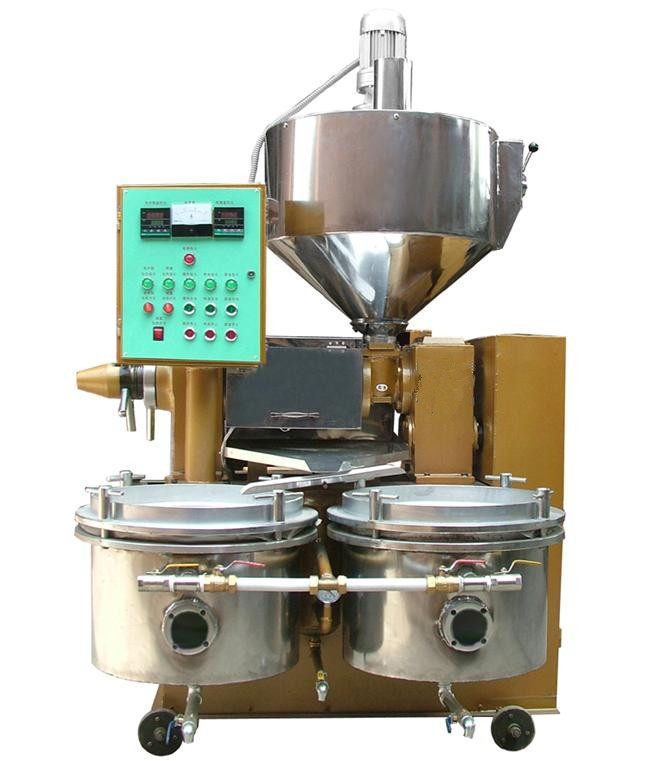 The automatic temperature controlled INTEGRATION OIL PRESS made by our company is suitable for squeezing many kinds of top grade vegetable oil, such as sesame seeds, groundnut and sunflower seeds, etc. Integration oil press has advanced design-combined with frying, squeezing and filtration in one, easy to operate and the oil output is high.
The YZYX70ZWY integration oil press is a new environmental friendly product developed on the basis of single machine after we investigated the market demand. It was added with frying and auto heating of the press chamber. The function of auto-heating the press cage has replaced the traditional way by squeezing residue cake, which could shorten the preparation work, reduce the energy consumption and machine's abrasion, consequently lengthen the service life. When the squeezing is suspended, the temperature can be maintained automatically. In the meanwhile, this machine was added with more functions and the degree of automation is increased, changing the single machine to combined machine with frying, squeezing and filtration functions in one. The seeds after fried directly go to the squeeze chamber to be squeezed. At the same time, the extracted crude oil will directly be filtrated by the vacuum filtration machine. Comparing with the traditional plate frame filtration machine, the vacuum filtration machine is lighter, easier to operate and more convenient to clean the residue (so the residue can be re-squeezed in time if necessary). The structure of this combined oil press is compact, only requires a small working place and saves labor. It is ideal equipment for processing oil lively at supermarket, grain oil shop and farmers market.
YZYX70ZWY Integration Oil Press is two step squeezing machine.
YZYX70-8ZWY Integration Oil Press is 3 step squeezing machine, suitable for more oil seeds.
Integration Oil Press Technical specification:
| | |
| --- | --- |
| Model | YZYX70ZWY |
| Capacity(t/24h) | 0.8 |
| Residual Oil in cake(%) | ≤7.8 |
| Power Of Pressing(kw) | 4.0 |
| Power Of Frying(kw) | 6.0 |
| Power Of Filtration(kw) | 0.75 |
| Power Of Temperature Control(kw) | 1.52 |
| Power of Mixing(kw) | 0.37 |
| Measurements(mm) | 1218*1160*1882 |
| Revolving speed of spiral axis (r/min) | 32-42 |
| Weight (kg) | 650 |
YZYX120SLWZ with Water Cooling System Combined Oil Press Machine Instructions video: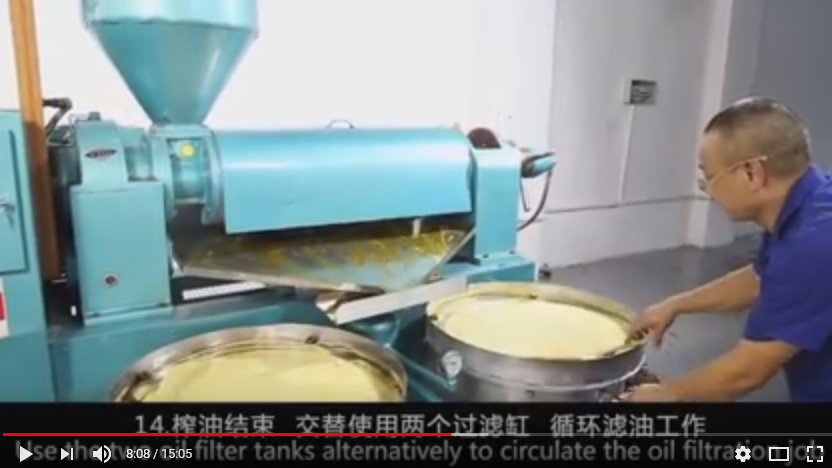 ---
Previous:
YZYX90 Spiral Oil Press
---