YZYX10(95) Mini Oil Press Machine
Product Detail
Production Case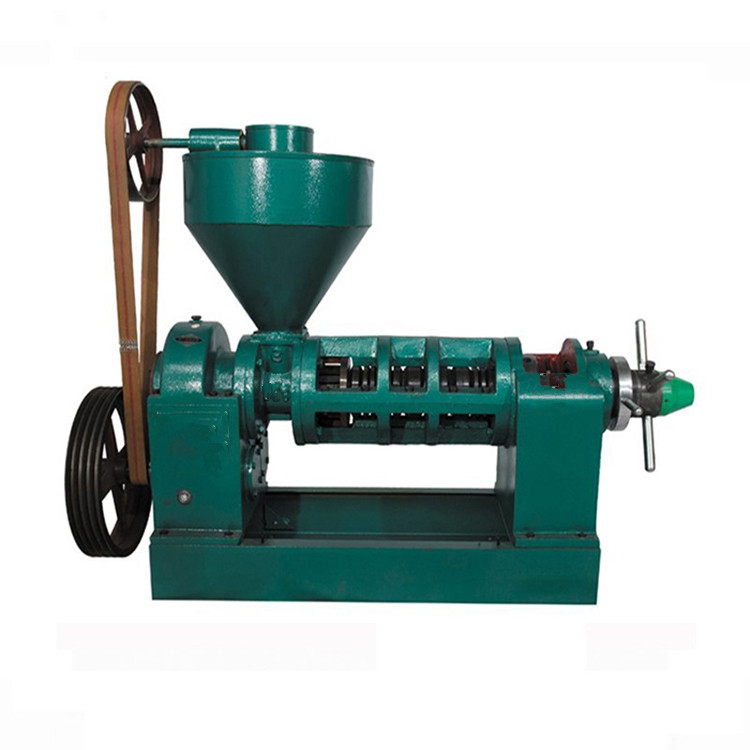 The series YZYX10(95) MINI OIL PRESS MACHINE was produced by our company is suitable for squeezing vegetable oil from rapeseed, cottonseed, soybean, shelled peanut, flax seed, tung oil seed, sunflower seed and palm kernel, etc. YZYX10(95) mini oil press machine has characteristics of small investment, high capacity, strong compatibility and high efficiency. YZYX10(95) minil oil press machine is widely used in small oil refinery and rural enterprise.
The product conforms to the "Technology Standard of Agricultural Spiral Oil Press" under JB/T9793·1-1999 of the People's Republic of China.
Series YZYX95 has below models:
YZYX95B and YZYX10-2 is big power spiral oil press (normally called 2-step-squeezing). It is suitable for constantly hot squeezing high oil content oil plants, represented by rapeseed, because of higher pressure in the squeeze chamber. The squeeze power is significantly higher.
YZYX95C and YZYX10-4 is 3-step-squeezing spiral oil press. It is improved on the basis of our company's successful practical experiences, suitable for users with operation experiences and stress on low oil content of the dry cakes.
YZYX95-1C is another new model developed on the basis of series 95 spiral oil press, connecting the features of cotton seeds. Besides the same performances with above models, YZYX95-1C is better when squeeze cotton seeds.
YZYX10(95) Mini Oil Press Machine Main Features:
Below features are based on oil plants with above average quality smoothly and continuously squeezed after good pretreatments, such as screening, husking, flaking and cooking, etc.
Oil Plants


Processing Capacity (t/24h)

Oil content of Dry cakes (%)

Oil yield

Efficiency (%)

Electricity Consumption

(k.W.h/t)

Rapeseed

3.5-4.0

≤8.0

≥80

≤35

Cotton seeds

3.5-4.0

≤7.5

≥75

≤55

Soybean

3.2-3.5

≤7.0

≥65

≤52

Peanut

3.5-4.0

≤8.0

≥91

≤35
Note:

① It is normal that sometimes the actual results may be a little different from those in the index, for the oil plant's type, quality and original content may be different in different areas.
② The day capacity (t/24h) is based on using hot way to squeeze one time. The more the squeeze times are, the lower the date capacity is.
YZYX10(95) Mini Oil Press Machine Technical Specification:
| | | |
| --- | --- | --- |
| ITEMS | YZYX95B(C), YZYX10-2(4) | REMARKS |
| Revolving speed of spiral axis (r/min) | 32-42 | |
| Drive by | Triangle belt | |
| Power required(KW) | 7.5 or 11 | Electro-motor |
| Measurement (mm) | 1620 x 580 x 1195 | L x W x H |
| Weight (kg) | 570 | |
Note:

This weight is without electro-motor's weight.
YZYX168 Water-Cooling Rapeseed Oil Pressing Machine Video: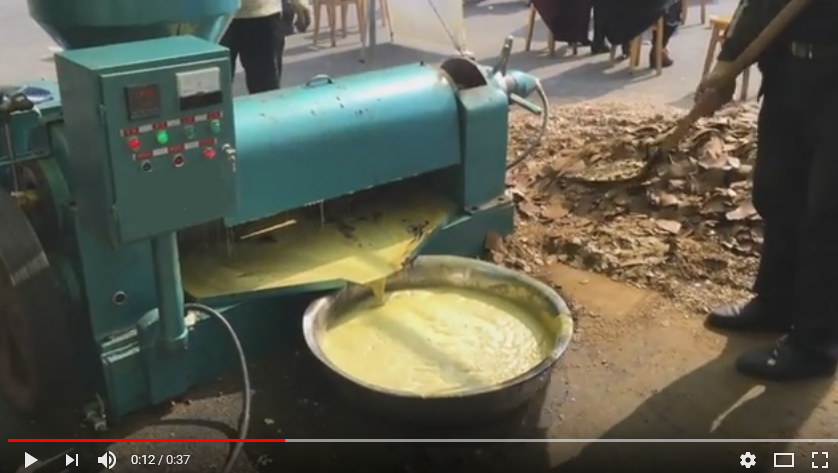 ---
Previous:
YZYX10-6(8/9) Spiral Oil Press
---