Ground Nut Oil Press Machine
Product Detail
Production Case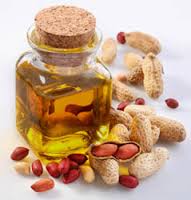 Ground nut has high oil content of 40% to 50%, which is suitable to adopt direct oil press machine to get crude ground nut oil efficiently. Ground Nut Oil Press Machine ensures high quality oil processing from ground nut. However, oil expeller is only a part of ground nut oil processing.
The full ground nut oil press processing line covers:
Raw material, cleaning, classification, drying and cooling, roasting and cooking, suction cooling, flaking, steamed frying, ground nut oil press.
● Ground nuts cleaning.

● Classification. Sizing screen isolates immature granulocytes, moldy grain, broken grain and other imperfection parts of ground nuts raw materials.
● Drying and cooling. Air dryer can be used for ground nut raw material drying. Control ground nut moisture between 5%-6% after drying, and reduce oil particles temperature below 40 ℃ with cold air quickly.

● Ground nut crushing and peeling. Roll crusher removes red coat from ground nuts, wind suction flat screen will suck out the red coat after ground nut crushing. The isolated ground nut red coat can be used as pharmaceutical and chemical raw materials.

● Hot roasting. Send 25%-30% ground nuts materials into hot air furnace and heating to 180 ℃ ~ 200 ℃. Roasting temperature is key factor to produce scented fragrant ground nut oil.

● Cooling and grits rolling. Rapid cooling is in need after roasting in order to prevent oilseeds pasting and spontaneous. Crusher breaks ground nut into crushed granular.

● Steaming and roasting. Vertical steaming boiler processes material with discharge temperature of 108 ℃ ~ 112 ℃, and 5% to 7% moisture, ensuring rich ground nut oil flavor. The indirect steam pressure of steam boiler should be not less than 0.6mPa.

● Ground nut oil press. The adoption of screw oil press machine keeps press temperature of 135 ℃, moisture of 1.5% to 2%, ground nut press cake residual of 9% to 10%.

The high temperature ground nut oil press machine enables high oil yield during oil pressing process. Owing to the most scientific equipment configuration, the final ground nut oil product is available in high capacity, high purity and low residual oil.
Crude ground nut oil after precipitation and vertical leaf filter filtration is sent to ground nut Oil Refining Machine. Extracted crude oil after refining is sold as ordinary oil which can eat.
The by-products from the oil press are cake and soap residue. The cake could be used as animal food with our oil mill machinery, or source material for the other way of extraction. Soap residue is the source material for laundry soap with soap making machinery and washing detergent.
---
Previous:
Rapeseed Oil Pressing Line
Next:
Oil Expeller 60T/D
---